Our club is very fortunate to have such a large number of volunteers, who give freely of their time to provide a better experience for their fellow club members.
All who volunteered, have continued to make our Training Program, the best in the country. They spent countless hours preparing the curriculum in addition to time on the courts,
"The Mentors"
This team assisted new players at the 2.0 and 2.5 skill level
Sandra Cowen - Annette Hanson - Maureen Bialowas
Joyce Staffen - Carol Lindow - Bill Pitzl
Steve Fischer - Ken Johnson -Randy Bourne - Maurice Parobec
Marsha + Byron Freso - Don Bruce
Not shown in picture: Kimber Blunk - Kerry Butterfield - Jane Cassie
Lynn Carlson - Barbara Christie -Mike Cooper - Ro Dechamps - Terry Esch
Alex Gendron - Sandi Hubbick - Clint + Sylver Hunter - Darlene Mauro
Maurice Parobec - Ross Perkin - John Robertson - Stephanie Royo
Mel Saranchuck - Steve York - Bill Young
"The Clinic Team"
After another very successful season our Training Team has delivered 20 Skills Clinics to 444 students. Congratulations and thanks to all who have participated in supporting this program!
Front Row:Marsha Freso, Les Scott, Jean Gearhart, Linda Hays, Jocelyn Barr(Training Support Coord), Wanda Cassidy(Training Admin), Joyce Staffen, Carol Lindow, Ross Perkin and Lance Thiede. Back Row: Bill Pitzl, Tom Gearhart, Gilles Fillion, Chuck MacDonald(Director Training), Irene Fraties, AJ Fraties, Leroy Schmidt, Maurice Parobec, Lynn Carlson, Wayne Kennedy, Barb Schmidt, Byron Freso and Barry Holloway.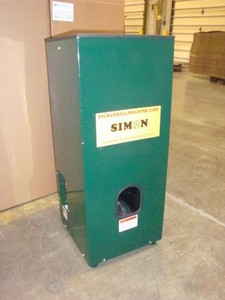 Thanks to
Ken Purvis
for holding clinics on how to productively use Simon and Tutor